Cariad's Original plan
On-going teak deck.
Installation of custom-made rudder.
Heading out to open water. Congratulations on the excellent job by Capt. Des Kearns & team.
PSS was chosen to be a part of the 110-year-old classic Yacht restoration project, Cariad1896. She was the oldest and one of the biggest yachts that we had ever hauled out. She was built in 1896 by Summers & Payne of Southampton, England. Since then she had served Lord Dunraven, won several races, circumnavigated twice, and visited many yards around the world during her journey.
Haul out on Sept 09, 2006
Shed is being built to house her.
Removal of planks reveals her steel frame's condition.
Woodwork team in action
New frames are made.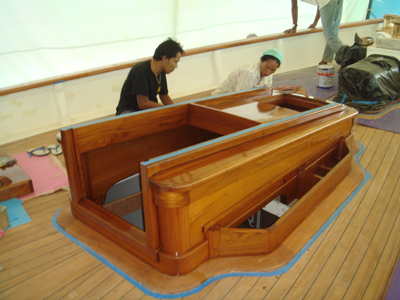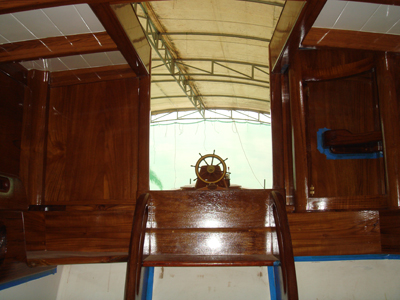 Launch on October 15, 2008
Masts and bow split are being installed at PSS dock